Project: Business case and modelling for 2020 carbon emissions reduction targets
Date: May 2018
The University of Newcastle (UON) is a world-class teaching, learning and research institution in the Hunter region of NSW working towards being recognised as a global leader in environmental sustainability. As part of this aim, the University has a Key Performance Indicator (KPI) to reduce CO2 emissions per m2 Gross Floor Area by 20% by 2020, with an aspirational target to achieve carbon neutrality by 2025. To understand the best pathway to achieve these goals, Energetics was engaged to model emissions and identify suitable projects.
Approach
Energetics undertook detailed modelling of emissions and energy use across all 270 buildings of the UON campuses for the period 2016 out to 2020. We factored in known changes to the estate from the UON Draft Masterplan and, working closely with the UON's Infrastructure and Facility Services (IFS) team, identified projects that would impact future energy use. Possible energy efficiency opportunities across six categories and rooftop solar PV projects were found for each building.  These in turn were ranked according to their levelised cost of abatement, revealing the projects that offered the greatest carbon emissions reductions for the lowest cost. Three different options of bundled projects were then organised in close consultation with key UON stakeholders, and a business case submitted for the consideration of the University Council.
UON also decided to request a stretch 50% reduction target by 2020 for incorporation into the business case.
Outcome
Following a review of the different options proposed by Energetics, the University of Newcastle decided to proceed with the installation of a $4 million, 1.8MW distributed rooftop solar PV across multiple buildings, with the majority on its flagship Callaghan campus. While the distributed solar PV project was not the most cost-effective option identified, the other options had a much larger volume of projects spread across more buildings, which increased financial risks as well as the margin for error for emissions reductions.
With the business case outlining an overall view of sustainability developments across the university sector and a thorough comparison conducted of the different project options, the University of Newcastle was able to make an informed decision on the project to pursue; and be assured through the modelling that the desired reductions will be achieved along the way. Click here to read more about the University of Newcastle's approach to sustainability.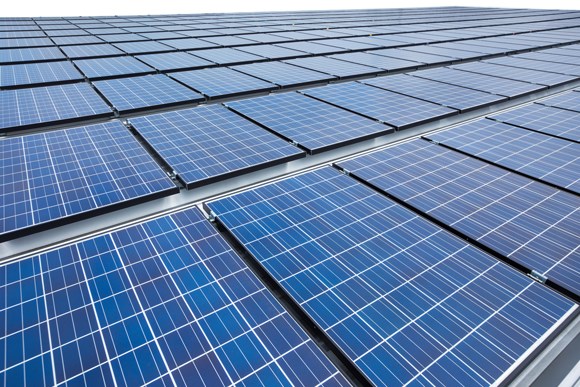 Similar Projects
2016 - 2020 Corporate Responsibility Strategy