Position: General Manager - Energy Accounting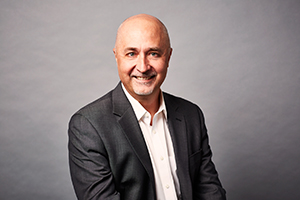 Michael Bosnich is responsible for strategic partners such as Woolworths, GPT, Goodman, Harvey Norman, Sydney Airport and Envizi. As Solution Leader for Energetics' Energy Accounting practice, Mike plays a vital role in reviewing industry trends, mentoring our delivery teams, our quality assurance systems and ensuring client satisfaction.
Michael re-joined Energetics in August 2014 after more than 12 years with retail giant, Woolworths, where he spent his time as National Manager - Energy, Systems and Services, and Group Manager - Engineering. In his roles at Woolworths Mike was one of the main architects of their energy management strategy, and responsible for the delivery of the technical aspects of their sustainability strategy. Mike also supported the development of Woolworths' first energy procurement strategy and energy database, having established to the business that energy costs, a major annual expenditure for Woolworths, could be controlled. The framework for the original procurement and data management practices remain in place at Woolworths today.
Projects
2016 - 2020 Corporate Responsibility Strategy