Position: Senior Consultant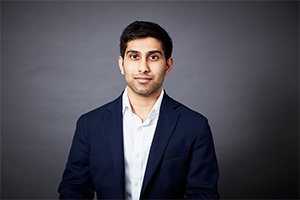 Azhar is a member of Energetics' Energy Markets team and has a background in actuarial studies. His strengths lie in analysis, financial modelling and mathematical reasoning. Azhar assesses the financial implications of various contracting options and, drawing on his numerical and modelling skills, evaluates and develops risk mitigation strategies.
Azhar has developed an internal benchmarking tool for monitoring Australia's futures market and managing risk exposure for Energetics' clients. He has conducted analysis and presented numerous workshops to assist clients in the development of long-term energy strategies. This work required the complex comparison of retail contracting options, corporate renewable power purchase agreements (PPAs), on-site solar generation and demand response opportunities. He has modelled a staged LGC retirement to meet a 2025 and 2030 target and, through this work, was able to demonstrate a potential $3m reduction in expenditure to the client.