As Energetics advises businesses and governments on the challenges associated with our changing climate and the need for sources of clean energy, we have insights into the impacts upon communities across Australia. Our engagement with community initiatives is a feature of working at Energetics. 
Reconciliation action
Australia's climate is changing. Awareness of the risks climate change presents is growing in communities across the country. As a nation that is already hot and dry, we are particularly exposed. While Energetics has some of Australia's leading strategic and technical advisers on climate risk, we know that an extraordinary wealth of expertise lies with First Nations peoples whose profound knowledge of Australia's weather systems, the land and its care has been established and advanced over thousands of years. This is knowledge that governments, businesses and planners need to access in order to build a resilient Australia.
Reconciliation with Australia's First Nations is essential to climate action and climate adaptation.
Energetics is proud to have commenced the development of our Reconciliation Action Plan (RAP) through Reconciliation Australia. We are in the process of drafting our 'Reflect' RAP for submission. We have formed an internal working group and steering committee (with members spread across offices) to help us manage the process.
We will update this page with information on Energetics' RAP as it is developed.
Fundraising and community support
We encourage Energetics' people to participate in community fundraising and support initiatives. Every employee has two days' personal development time and can choose their community activities. Our people have used the time to donate blood, support 'Dress for success', speak at schools on the pillars of science that demonstrate climate change, and join school reading programs. You can read about other community programs in which our staff have participated in the sections below. Energetics also makes a $50 donation to one of four charities (Australian Indigenous Education Foundation, Black Dog Institute, Buy a Bale and CanTeen) when a client completes a satisfaction survey.
Clean up Australia Day (2021)
Clean Up Australia Day has been running for over 30 years and inspires and empowers communities to clean up, fix up and conserve our environment. Of course, Australia's waste challenges can't be solved in just one day, but our focus was on removing rubbish that has already accumulated in our local community. We were thrilled to see so many of our wonderful colleagues across Australia doing their bit to clean up our surrounding environment!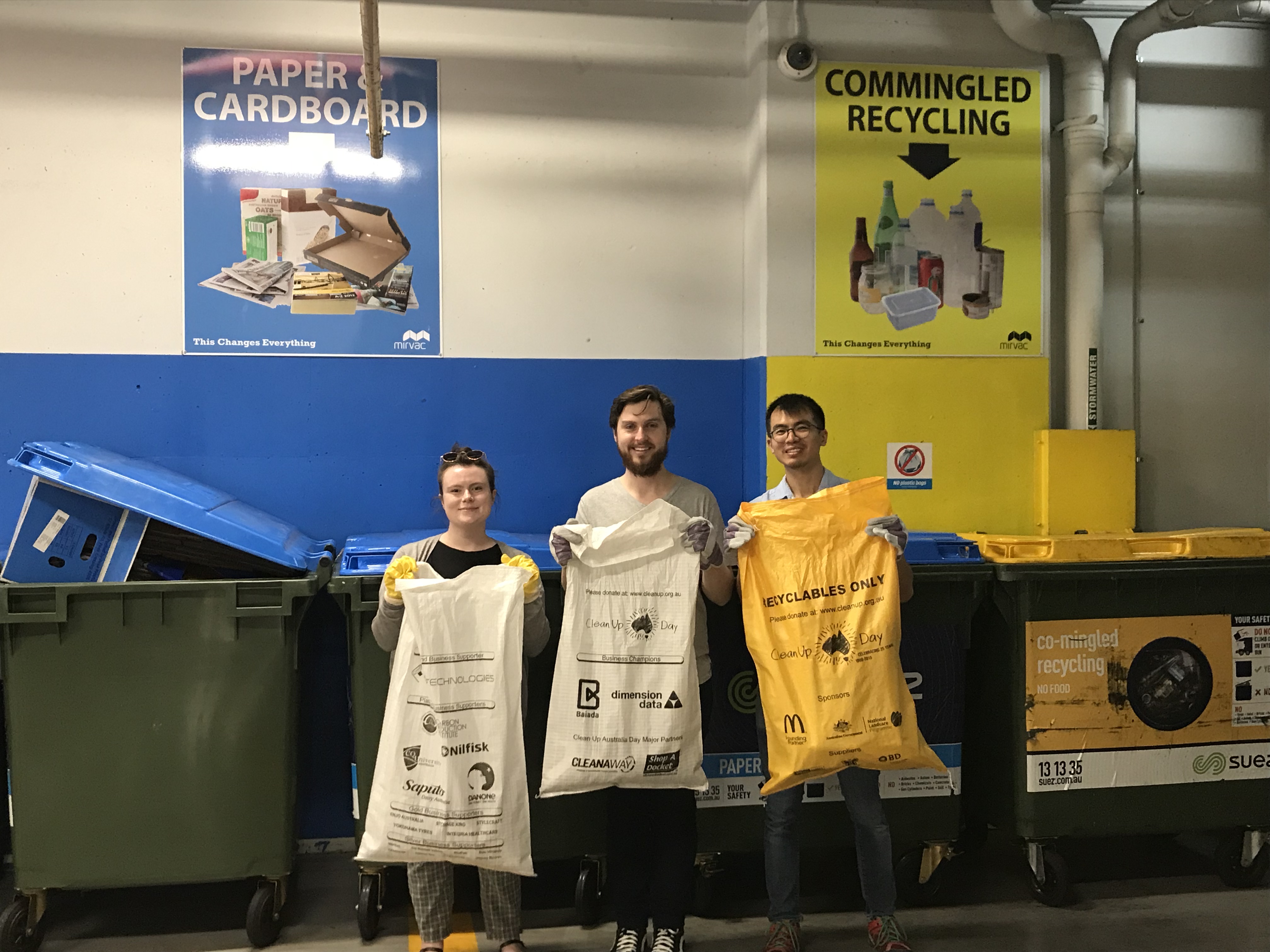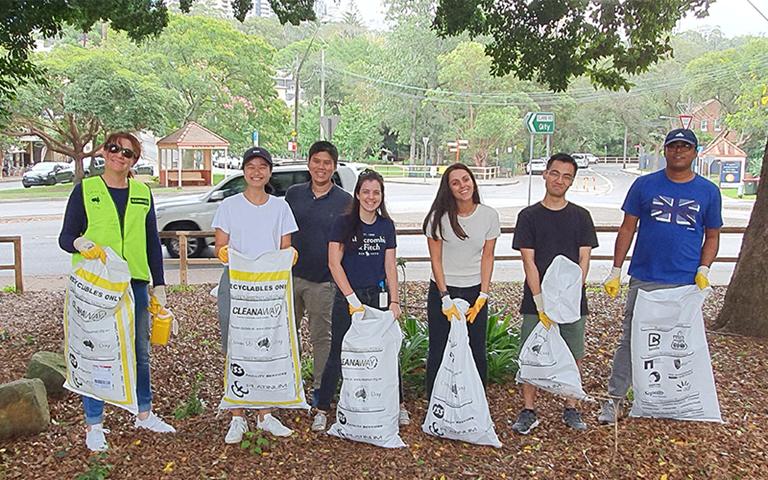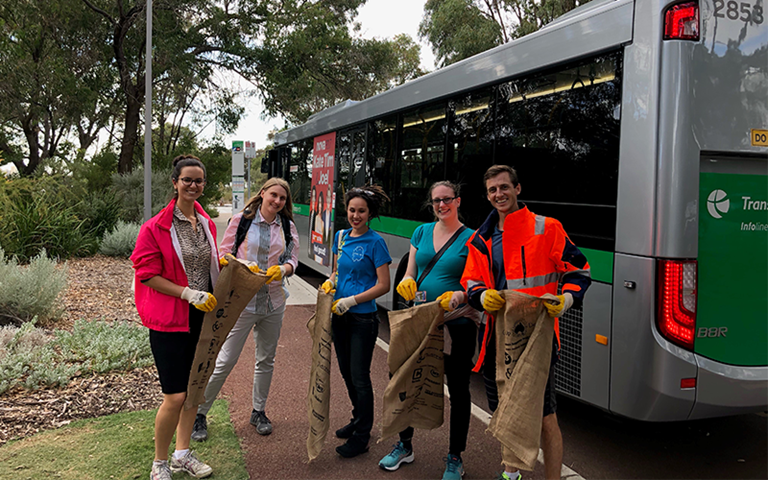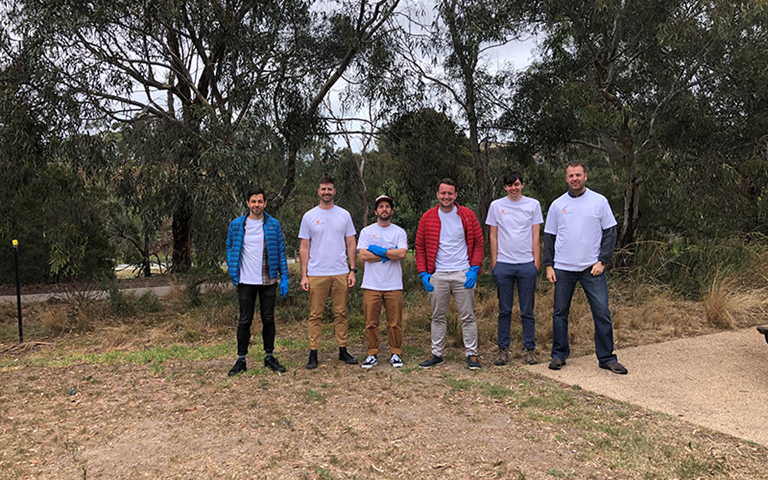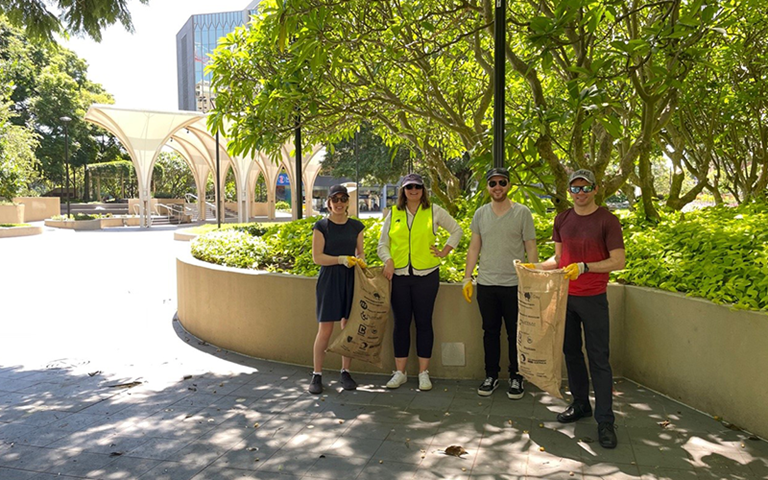 Food hampers for OzHarvest (2021)
After having to postpone their community initiative due to COVID lockdowns in late 2020, our Melbourne team were finally able to get together and pack food hampers for OzHarvest in March 2021. The hampers included everyday staples, a grocery gift card and came to a total weight of 7kg per bag. After being collected by OzHarvest, half the hampers were immediately delivered to support a local youth charity, Frontyard. 
We were delighted to have had the opportunity to assist OzHarvest in their mission to distribute food for those who need it most.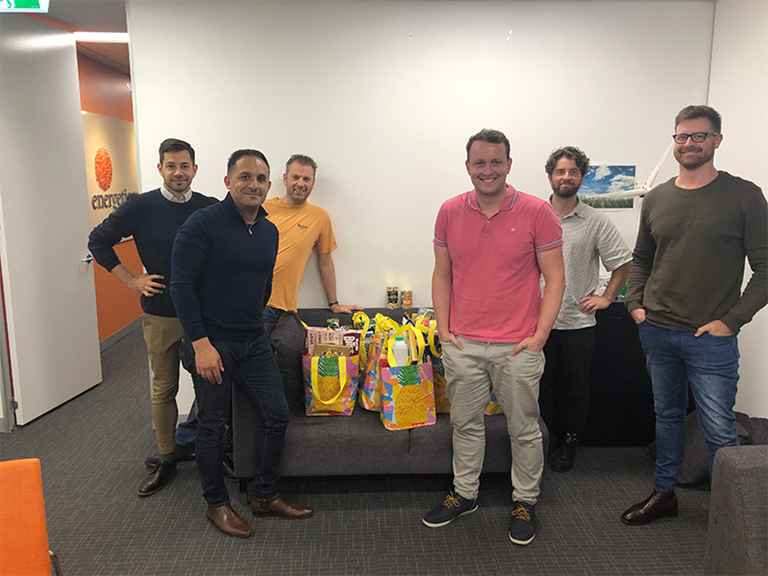 Christmas hampers for The Salvation Army (2020)
As part of our annual Christmas community initiative, our Sydney, Perth and Brisbane teams hosted a food drive for The Salvation Army. Our staff packed Christmas hampers for both individuals and families. The hampers included everyday staples, a Christmas day meal, games and a grocery gift card. The Salvation Army is especially busy this festive season given the impact of COVID-19 and they are providing meals and vouchers to those in need.
We are proud to have packed 72 hampers across the three teams in support of the Salvos valuable work.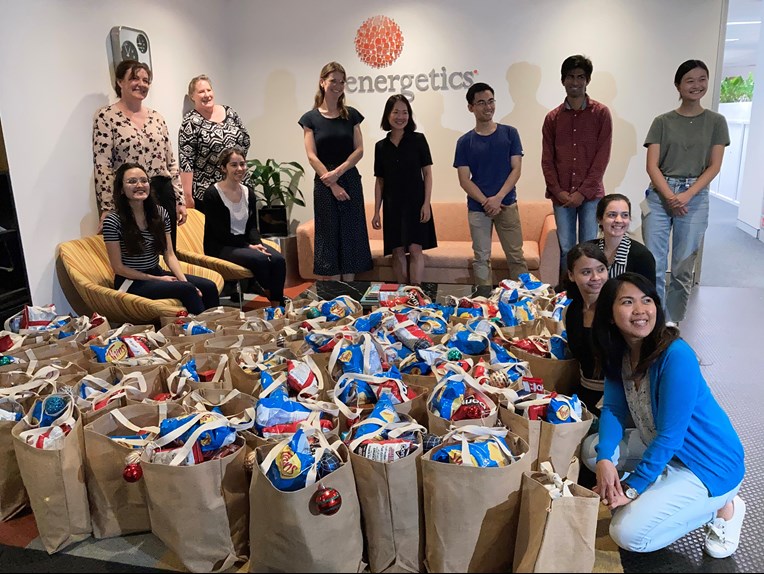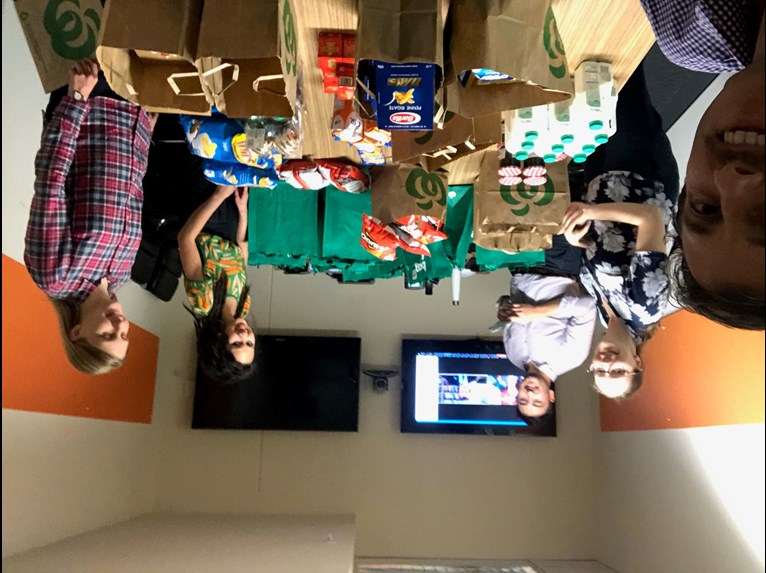 SolarBuddy charity (2018)
SolarBuddy is a registered Australian charity dedicated to educating and changing the lives of children living in energy poverty. SolarBuddy supplies solar lights to children living in remote areas of Papua New Guinea to replace the carbon-intensive, toxic kerosene lamps they currently rely upon. Each of Energetics offices participate in the program in December 2018 by assembling over 65 solar lights, which you can see our staff doing in the photos below, with each staff member also including a personalised message to the recipients of the light. The instant impact that SolarBuddy lights have on the PNG community includes reducing reliance on burning wood and kerosene for lighting, thus decreasing CO2 emissions. This directly ties to Energetics mission "….transforming organisations for a low-carbon economy", with the program assisting a community in its transition to a low carbon economy. We chose to support this charity as it also closely aligns to our value of 'Passion' defined as us "acting as environmental role models".
"When we have the technology and means to alleviate the energy burden of the world's poorest people, no person should be reliant on dangerous and unhealthy energy" - SolarBuddy