Australia's largest businesses are increasingly required to demonstrate how they manage the range of physical and transitional risks associated with a changing climate.
How we work
For more than 35 years, we've been providing businesses with integrated tailored solution to maximise business value. With extensive energy and carbon management experience across all industries our work is focused across six services: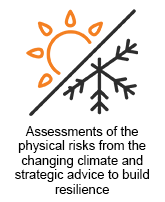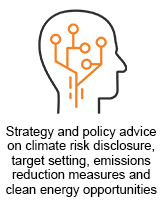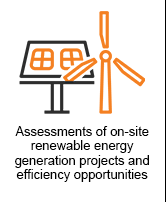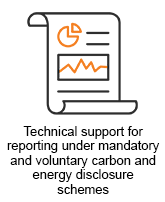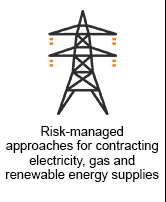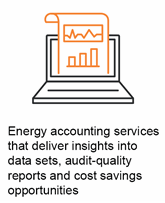 Our contribution to a carbon neutral society
In June 2008, Energetics became one of Australia's first consulting firms to achieve carbon neutrality through the Australian Government's Greenhouse Friendly Program.
In 2019 we became a 'Climate Active' certified organisation and in 2020 we added our services to our Climate Active certification. In 2021 we achieved a significant milestone when our science based target (SBT) was verified by the global Science Based Targets initiative (SBTi). Under our SBT, Energetics has committed to reducing absolute scope 1 and scope 2 greenhouse gas (GHG) emissions by 50% before the year 2030 (from a 2018 base year), and to measure and reduce our scope 3 emissions. The target covering our GHG emissions from company operations (scopes 1 and 2) is consistent with reductions required to keep warming to 1.5°C
In keeping with Energetics' Sustainability Policy, we drive continuous improvement by identifying and implementing emissions reduction, sustainable procurement and behavioural change projects. Being a sustainability role model is one of our core business values.
Diversity at Energetics
Energetics is made up of people from all walks of life. Our business is stronger for the insights and perspectives of professionals who not only bring technical excellence and deep commercial knowledge to their work, but also diverse views drawn from experiences based on their age, gender, sexual orientation, gender identity, race, ethnicity, culture, religious beliefs, language, physical and mental disability, political views and family responsibilities.
Our policy
The Energetics Diversity Policy describes the framework under which we operate to build a diverse and inclusive workplace that is representative of the wider community and enables our people to grow professionally and personally. We commit to creating and maintaining an inclusive workplace that embraces and promotes diversity.
Our memberships
Energetics maintains membership of a variety of related industry organisations. A number of employees are also members of boards and committees within these organisations and others focused on professional excellence in climate risk and energy management.
Our achievements
At Energetics' we pride ourselves on providing the best possible experience for our customers as well as upholding our commitments to the community. Some of the awards we have won over the past three decades are listed below:
2020 Australian Business Award for 'Service Excellence'
2016 Financial Review Client Choice Award for 'Niche Firm Leader'
2015 Australian Business Award for 'Service Excellence'
2015 Australian Business Award for 'Marketing Excellence'
2014 BRW Client Choice Award for 'Best Value Firm'
2014 BRW Client Choice Award for 'Best Consulting Engineering Firm with Revenue <$50M'
2014 BRW Client Choice Award for 'Best Professional Services Firm with Revenue <$50M'
2012 Australian Business Award for 'Service Excellence'
2012 Australian Business Award for 'Recommended Employer'
2011 BRW Client Choice Award for 'Best Value Professional Services Firm'