Project: Life cycle assessment support for carbon neutral aquaculture
Date: June 2021
Harvest Road is a company of Tattarang, one of Australia's largest private investment groups. An agri-food business with operations spanning beef, aquaculture and horticulture, Harvest Road produces and markets premium quality, sustainable and ethical Australian produce. Its aquaculture business is the biggest in Western Australia.
Despite being a relatively young company, Harvest Road's commitment to sustainability and ethical production can be seen in the responsible production of premium seafood through its brand, Leeuwin Coast. It can also be seen in their status as the first Australian company with certified carbon neutral aquaculture products as confirmed in 2021 by the Australian Government's Climate Active program.
Energetics supported Harvest Road with the life cycle assessment (LCA) of the shellfish (mussels, Akoya, oysters) grown and produced across the Western Australian coastline.
Approach
Harvest Road approached Energetics to assist them with the technical aspects of the LCA while doing most of the groundwork for the LCA themselves. A comprehensive life cycle assessment helps the company to understand the greenhouse gas emissions associated with the growth, production, distribution and end-of-life of their shellfish.
The LCA had to consider the unique challenges posed by the life cycle of aquaculture products. The growth period (from spat to mature shellfish) varies for each species, and even within a species the growth rate varies naturally due to external environmental factors. The fact that harvesting and restocking seasons do not align with a standard twelve-month reporting period further adds to the complexity. Energetics worked with Harvest Road to develop a method that can be used to fulfill annual Climate Active reporting requirements and accommodates the anticipated growth of the company.
Harvest Road collected the necessary information from their farms and suppliers to help inform the assessment. Shellfish farming is considered a low impact production system, as the shellfish filter nutrients out of the water and can improve local water quality. Furthermore, shellfish naturally sequester carbon as they grow their shells; a feat that we quantified and included in the carbon footprint.
Outcome
Leeuwin Coast has become the first aquaculture product in Australia to become carbon neutral certified. Energetics congratulates Harvest Road on this achievement, and we look forward to seeing their business grow and Australians enjoying carbon neutral seafood.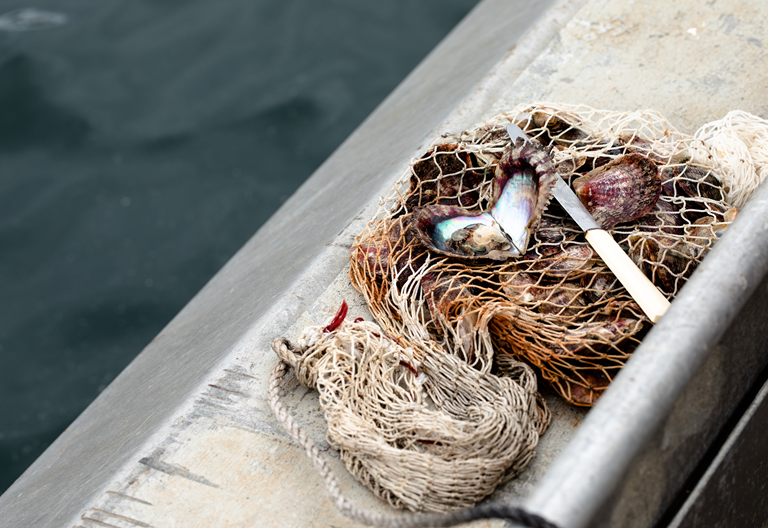 Picture courtesy of Leeuwin Coast