Position: Head of Strategy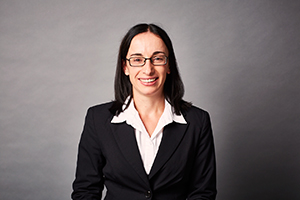 Sally is a strategic advisor to industry, governments and investors on the physical and transitional risks of climate change and improving their resilience to these impacts. She assists clients to develop strategic plans based on an understanding of climate and energy policy, barriers, cost-benefits, risk, and opportunity. She also effectively communicates complex topics and their implications to executive teams and boards.
Sally has oversight of Energetics' strategy and policy services including risk assessment, scenario analysis, target setting, carbon price forecasting, offsets strategy, and policy advice. Her experience includes leading work with clients adopting the Taskforce on Climate-related Financial Disclosures (TCFD) recommendations, including transitional and physical risk assessment and qualitative and quantitative scenario analysis. Sally provides expert input into forward looking projections of policy change and brings an understanding of the domestic offset market and development of international markets, including Article 6 of the Paris Agreement. She also brings almost a decade of experience in emissions and energy target setting covering absolute and intensity targets, science-based targets (SBTs), and net zero targets.