Position: General Manager - Marketing and Communications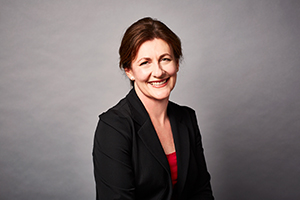 Helen works with Energetics' management to support client communications, media relations and internal communications. She manages, is a contributing author and edits a regular newsletter distributed to Energetics' clients, "Energetics' Insights" which provides businesses with insight into policy developments, trends in strategic carbon management, energy efficiency, government compliance programs and Australia's energy markets. With more than 4000 subscribers, the newsletter attracts high readership results, above the industry average for professional services firms, as well as favourable feedback from readers who are senior managers and government advisors.
In addition to managing overall communications, Helen provides consulting advice on communications issues associated with carbon and energy management. She was one of the lead authors of the 2014 HVAC Facilitation Strategy for the Department of Industry, Innovation and Science. Helen also contributed to and edited the successful Energy Efficiency Information Grant applications for NSW Farmers and Australian Food and Grocery Council in 2013. 
Projects
2016 - 2020 Corporate Responsibility Strategy