Date: 7 November 2016
Venue: Perth
The International Mining and Resources Conference (IMARC) is Australia's largest mining conference and includes Mines and Money Australia, the country's largest mining investment forum.
In recognition of a new era and the projected growth in demand for clean and renewable energy that is likely to fuel a future of opportunity for industry, governments, investors and individuals alike, IMARC included a full day conference programme covering renewable, sustainable and clean energy, carbon efficiency, energy storage, infrastructure, technologies and investment opportunities called 'Future Energy and Finance'.
Energetics' Senior Manager Louis Kent was invited to speak on the topic of 'Investing in energy efficiency is more than just a cost saving'. Below are some photos from the event as well as Louis presentation and speaking notes if you are interested.
To read more about the IMARC, as well as future events, please visit their website.
Photos gallery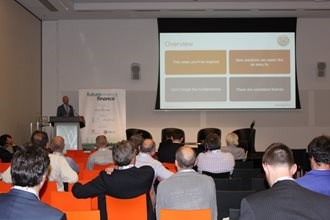 Presentation deck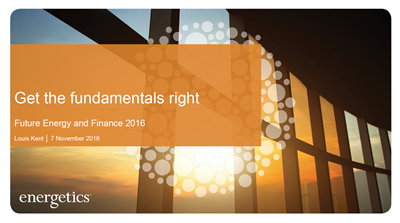 Collateral
Our experts
Head of Renewable Energy Investments