Date: 26 February 2017
Venue: Sydney and Melbourne
Fees: FREE
With the Paris Climate Agreement taking effect and growing investor pressure for large businesses to divest from fossil fuels and manage climate risk, the release in December 2016 of the Recommendations Report from the global Financial Stability Board's Task Force on Climate-related Financial Disclosures, provides important guidance. The core elements address governance, strategy, risk management, metrics and targets.
Energetics, together with the Investor Group on Climate Change, hosted two briefings featuring a presentation from Dr Fiona Wild, BHPB who was an author and member of the FSB's taskforce. We also ran a panel discussion to consider the implications for business.
The briefing provided an opportunity for businesses to gain insights into the direction financial disclosure for climate-related issues is taking, and helped attendees gain a better understanding of the recommendations, the value to investors and the implications for reporting.
Below are some photos from the event as well as the presentation deck if you are interested.
To read the full report on the 'Recommendations of the Task Force on Climate-related Financial Disclosures', please visit their website.
Photo gallery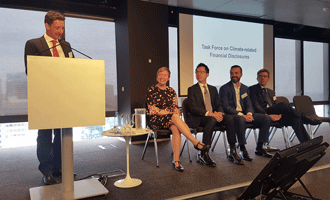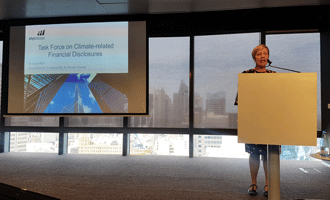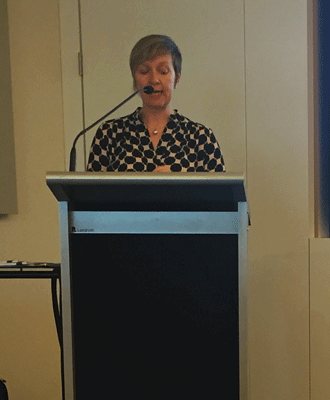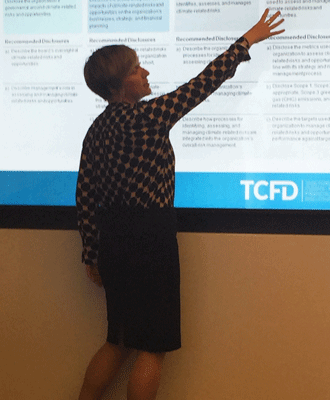 Presentation deck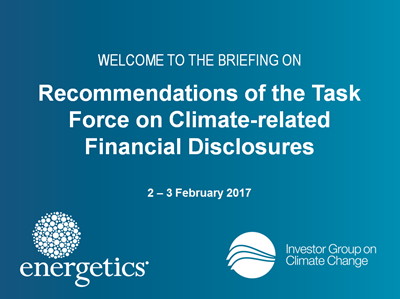 Our experts
General Manager - Strategy